Dr. Ayalew Allan Kassa
July 6, 1956 - March 22, 2013
Early on the morning of March 22, 2013 Al succumbed to a non-resuscitateable cardiac event. As word spread an eerie silence descended on the Fort Nelson General Hospital and surrounding communities. He was 56. The world had lost an Ethiopian Prince, Fort Nelson and First Nations a Medical Missionary and Saint, Betty and Leah Asher a Soul Mate and Father and we a Brother.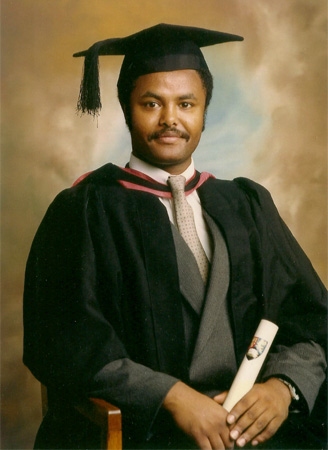 Al's birth lottery ticket had him arrive in a mud hut in Boroumeda, Ethiopia. It did not take long to recognize that he had amazing potential in all aspects, especially intellectually. He received a scholarship to complete his high school education at the esteemed Wingate High School. At age 17, he escaped the communist uprising to continue his scholarship education in England. He graduated from the University of Birmingham with a medical degree (gold medalist), rounding his credentials with a residency in obstetrics and anaesthesia.
In August 1991 he chose Fort Nelson as a stepping stone but got stuck in the mud and hoar frost. For the next five years he practised at the Fort Nelson Medical Clinic with Dr. Anthony Kenyon. Shortly after arrival he met and was magnetized to Betty Asher, the Director of Nursing at the local hospital. Their relationship blossomed - they became inseparable soul mates. He accepted Leah as his own daughter, mentored and counselled her to independence as a First Nations teacher. Over the next two decades Al and Betty would provide a significant contribution to the community of Fort Nelson. Their regular sanity breaks for CME or vacation were dreaded as this meant that the bustling case-room and operating theatre would be put on hold without Al's expertise. As a consequence maternity patients would spend several weeks in Fort St. John/ Dawson Creek motels and medivacs would skyrocket.
Five years later he started a lifelong partnership with Dr. Marius Mostert - an ironic affiliation: a black Ethiopian and a white South African! They opened the Airport Way Medical Clinic and a lifelong, harmonious friendship flourished. We had regular updates and vignettes of their frontier medical adventures - multiple trauma from auto, aviation, industrial accidents, bear attacks or obstetrical nightmares. On one occasion, they were faced with the challenge of emergency surgery by flashlight following a power and backup generator failure. Another positive outcome!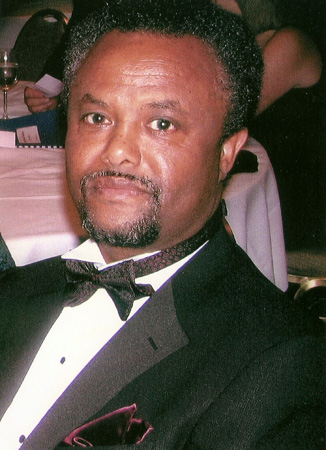 With time Al developed a special bond with his First Nations patients of Fort Nelson, Fort Liard and Prophet River. They had implicit trust in his professional skills and judgement. He was one of them. During his years in practice in England and Canada, he delivered approximately ten thousand babies without fetal or maternal loss - including many First Nations newborn. He was invited to their christenings, potlatches and wedding ceremonies. They addressed him reverently as "KASSA". On hearing of his death there was no hesitation in their preparing a celebratory feast in his honour. Al along with Betty and Leah have left an indelible imprint on First Nations health care and education.
Al lived his life in after-burner mode. His athletic endeavours included cricket, boxing, squash and windsurfing. He had a passion verging on addiction for a sadistic Scottish pastime that involved clubs, a little white creature and forcing it to dive into hole not once but eighteen times. We knew this was on the point of tipping when he started to store bags of weapons in relatives homes in the lower mainland. It threatened to escalate to a psychotic addiction when it became a year round habit using painted creatures on the frozen "fairways" of the Fort Nelson course. Robbed of their natural camouflage the creatures did not stand a chance. The red flag of surrender went up when his CME destinations included - St. Andrews, Troon, Pebble Beach, Myrtle Beach, Tory Pines, Gray Hawk, Bermuda and Hawaii. It was common knowledge that if Al was needed for an emergency and did not respond to his pager, all it took was an RCMP constable dispatched to the local fairway to bring him back to reality. And it never failed! He was fiercely competitive. On one occasion, he was winning a small fortune when his companions suggested that he should walk rather than share the luxury of the cart. His rebuttal was a dagger to the heart - "Don't get sick!" It worked.
We will never forget his patented emphatic facial expression - the thyroid storm/ Sambo saucer stare. It signified that his mind was in hyper-drive. All it took to decipher his emotional state was to cue in on his Anglo-Ethiopian drawl and his "high beams" made sense - happy, sad, confused, agitated but never angry.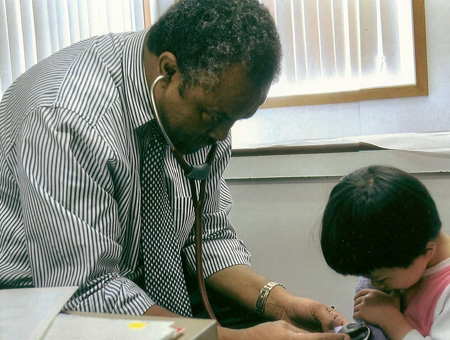 His memorial service in Fort Nelson was testimony to the amazing impact that Al has had on the town and First Nations over two decades, in essence his practice lifetime. The community hall did not have standing room and the internet feed was viewed in Canada, US, Europe and Africa. We learned that he was a Giver and not a taker. With his remarkable intellect and curiosity he brought a standard of care that is a tribute to rural medicine. We learned that he did not hesitate to purchase an ultra sound machine when the provincial government would not provide funding and then recruited healthy guinea pigs, including the mayor, to expand his knowledge base. In addition he had created a foundation committed to village irrigation, school construction and enhanced medical care in his beloved Ethiopia. He was also committed to funding university tuition for his eleven nieces and nephews. Contributions may be made to Dr. Kassa's Memorial Trust at local banks to see his dreams through to fruition.
A Bright Star has been extinguished before its time. Al arrived on the scene the year that Betty and Leah lost Jason, age eleven, to a rare CNS tumour. On the day of Al's death Leah put it all into perspective. " Uncle Jack, Al saved our lives. He's happy. He got what he wanted. He would be confused by all the fuss. He's already home in Africa."
Family and friends will escort him to Ethiopia to see him laid to rest beside his priest father. Our lives will never be the same. The mould of the Lion in Winter has been broken.
Jack and Ruth Albrecht.
© 2004-2021 John Albrecht