Dr. James Archibald McLennan
1932 - 2021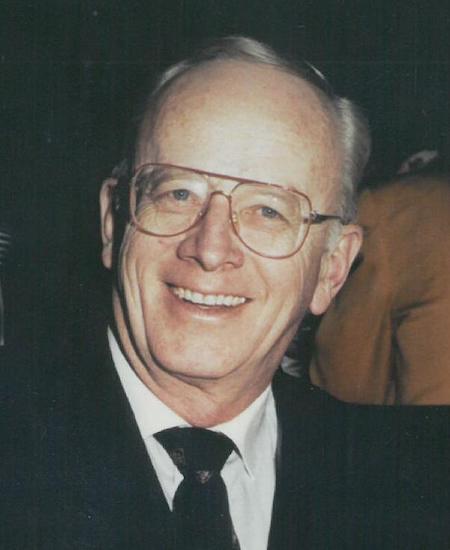 Jim was born on October 30, 1932 in rural Lebret, Saskatchewan. On February 1, 2021, he succumbed to COVID-19 complications, as a resident of Royal City Manor, in New Westminster, B.C., age 88. He is survived by his devoted wife, Rose, children Jennifer and Jeffrey McLennan, Tracy and Robert Williams and grandchildren, Aiden Geboers (Jennifer's son), Colten, Tiffany and Avery. Jim was a favoured uncle to many nieces and nephews and made regular excursions to his home town, to reconnect with his roots, family and friends.
Jim acquired his formal education in Lebret, attended Regina's Campion College, the University of Ottawa for his medical degree and completed his internship at Hurley Hospital in Flint, Michigan. He joined Roger Beaudoin and his father's general practice in Maillardville, Coquitalm, B.C.. Subsequently he moved his practice to New Westminster and soon associated with freshly minted Dr. Dan Metzak, a unique 30 year friendship evolved. Jim was chosen as Godfather of Dan's first born son. With admitting privileges at Royal Columbian and St. Mary's Hospital, Jim provided cradle to grave care to his patients, with kindness and compassion. "If you have a problem, you can call me at any time, day or night."
After retiring from office practice in 2015, he continued to provide respite locum tenens for his senior GP colleagues, until he hung up his stethoscope for the last time—after a remarkable record of 59 years of primary care! Jim was one of those unique individuals admitted to heaven, before departing earth. This was reflected in his radiant 'St. Jim' smile, heartfelt and ever-present. He exuded a zest for life and a bedside manner that manifested trust and confidence. He was openminded and comfortable in any social situation. Perhaps one of his greatest tributes was his infinite patience. This was most fortuitous and exemplified in his interaction with his son, Jeffrey, profoundly autistic. On one occasion, Jeff removed his shoes, rolled down the car window and ejected them onto a very busy Canada Way—no chance for recovery. Jim was unfazed, smile intact and a twinkle in his deep blue eyes. Water off a ducks back!
Deeply religious, Jim did experience the rare slip. As his associate Dan Metzak recounts: One of the features that likely contributed to his longevity was his longstanding participation in jogging, which started in the early 1970's at the local YMCA in New Westminster, located a block from his office. We would routinely skip lunch and go for a run around Queen's Park along with the other local enthusiasts, have a steam and shower and return to the office ready to take on the afternoon deluge. He then became a founding member of a local jogging club, SPCA (Stanley Park Crazy Assholes), whose members donning their SPCA T-shirts would jog the seawall on weekends to be followed by imbibing some liquid refreshments…
Jim could never be accused of being a moss harvester. He was an enthusiastic supporter and participating member of the Vancouver Golf Club, over many decades. He was a founding member of BC's earliest autism society, to support afflicted children in the 1970s. He had a passion for vintage autos, at one time his stable included a rare Aston Martin DB4, James Bond vintage. In addition his philatelic interests focused on mint Canadian specimens and he collected early Canadian art. He was always at the ready to entertain as an accomplished pianist. Jim had a multitude of skills and interests above and beyond those of a skilled healer.
By life's end his bucket list was long empty.
One of his long time friends and former Receptionist, is Ericka Fortuna. She describes Jim as the man with the smile in his voice.
The final words are reserved for Rose: He lived life to the fullest and brought joy with him everywhere. It is his voice I truly miss, like his smile and blue eyes. I have many happy memories of Jim preserved in photo albums of different adventures, for life was always a fun filled adventure for him…Gone but not forgotten by family, friends and colleagues.
***
Submitted by: Jack and Ruth Albrecht, Rose Nahanee and Dan Metzak.
© 2004-2021 John Albrecht